About Us



A Confidence Driving School has been in business in Winnipeg, MB since it was formed in 1992. All of our experienced driving instructors are licensed with the Province of Manitoba, and our driving school itself is licensed as a Canadian Certified Educational Institution. (Currently only English-speaking driving instructors are available.)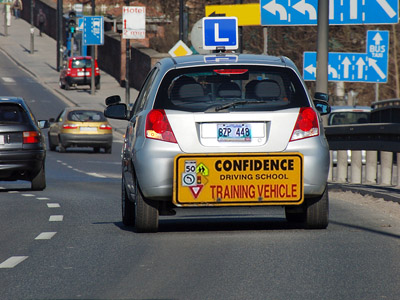 Our driver training vehicles are newer, dual-controlled and well-maintained, and pass an annual inspection for your safety. Vehicles are non-smoking and air-conditioned for your comfort.
We serve Winnipeg city-wide (and adjacent areas by special arrangement), with drop-off and pick-up available from your home, school or work. Our driver instructors are dedicated and want to ensure that you learn to become a safe driver, pass your Road Test and get your Driver's License!
We offer packages of driving lessons for Road Test preparation, as well as driving skills upgrades for already-licensed drivers such as winter driving, manual transmission lessons (your vehicle), and additional practice in trouble areas such as parking or highway driving.
Lessons in Rural areas around Winnipeg are also available! As long as we have 3 or more students in a certain area we will book your lessons together and travel out to your location. Please fill in our Request Form to sign up for a rural location.
Contact Us by phoning 204.771.4999 today to arrange your driving lessons!